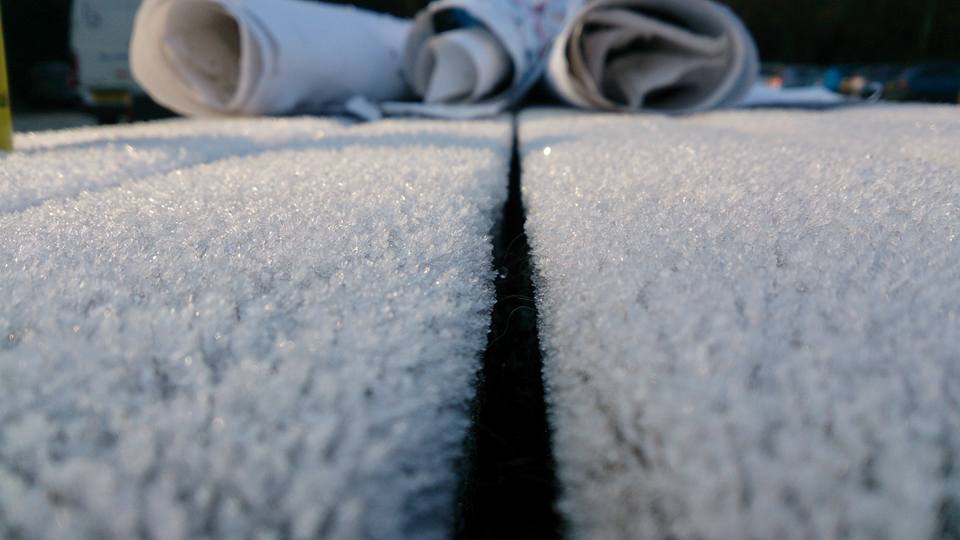 Great turn out for the Frostbite shoot on Sunday and boy was it frosty! The cold probably didn't do the archery much good either, I think it made you rush your shots and as a result the scores were a little all over the place.
But it all went well, good to see a number of archers we haven't seen in a while. I'll get the scores submitted ASAP and update everyone on the continuing results. So far 2 of our 4 teams entered this year are doing ok. Unfortunatley the juniors seem a little afraid of the cold but Isabel soldiered on and shot well, including a change of footwear half way through!
Check out the club Facebook group for pictures and comments on todays shooting. If you're not in it, then here are a couple of pictures of the frost and Nigel doing his best Harry Potter impersonation.